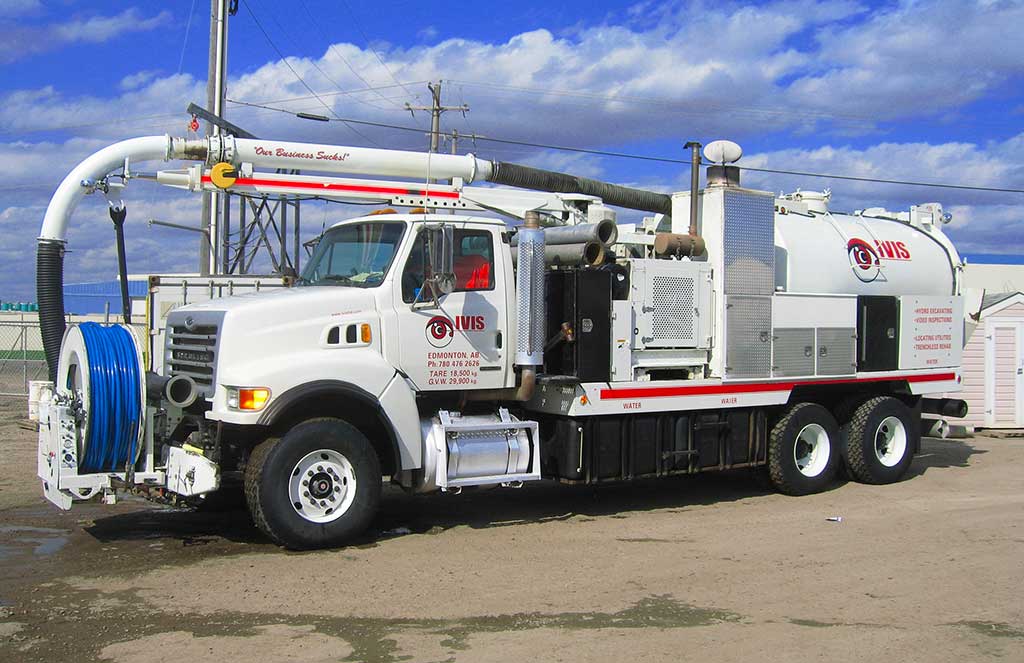 An out-of-sight-out-of-mind way of thinking may be good for some things, but it definitely isn't good for your drains! Because sewer lines are underground (and out of sight), potential problems can easily go unnoticed.
However, closed-circuit television, or CCTV, drain cameras can change all of that—without costing you an arm and a leg.
CCTV drain cameras are a cost-effective technology that can spot problems in your drains quickly and effectively. A professional sewer contractor in Edmonton can use a CCTV drain camera to inspect your sewer system to see if and where there's an issue in your sewer line.
CCTV drain cameras provide a live, high-resolution picture of what's inside your sewer lines. Equipped with LED lights and, in some cases, speakers, these cameras can see and hear everything going on in your pipes. These cameras can also record a video of your sewer line inspection, which is handy if you uncover an issue and need to work with your insurance company.
Here are four specific ways a CCTV drain camera can help fix your pipes and save you money.
CCTV drain cameras are non-invasive.
Before CCTV drain cameras, inspecting your sewer line would often mean digging up your yard so a professional contractor could find the problem—definitely not a quick or inexpensive undertaking! Digging up your yard would have meant the inspection itself would have been more costly, plus you would have additional costs like repairing your lawn or removing trees or bushes.
With a CCTV drain camera, your contractor can find potential issues non-invasively, saving you money (and, possibly, a lot of inconveniences).
CCTV drain cameras are fast.
A sewer line inspection typically takes about an hour or so (unless your sewer line is difficult to locate or you come across a problem in your line, your inspection may take longer).
Compared to other drain inspection methods, using a CCTV drain camera significantly reduces how much time it takes to find an issue and, as you know, saving time ultimately means saving money as well.
CCTV drain cameras are accurate.
With LED lights, zoom and recording capabilities, and even speakers to listen to the problem, using a CCTV drain camera mean your contractor can easily analyze and understand the issue affecting your drain. Accurately identifying the problem the first time without any guesswork means cost savings.
CCTV drain cameras can prevent bigger problems.
Since sewer lines are underground and out of sight, chances are you won't spot a problem unless it's too late. For example, a CCTV drain camera can spot a small blockage or even corrosion on your pipes before either scenario leads to a leak or even a break causing major damage to your home or property.
Dealing with damage and emergency repairs is a lot more expensive than preventative maintenance—catching a problem before it gets bigger can save you a lot of money.
Interested in learning more about how a CCTV drain camera inspection can benefit your property? Look to IVIS Inc. as your first choice for water and sewer companies in Edmonton. Contact us today to schedule your professional Edmonton video pipe inspection.
Find us on Facebook