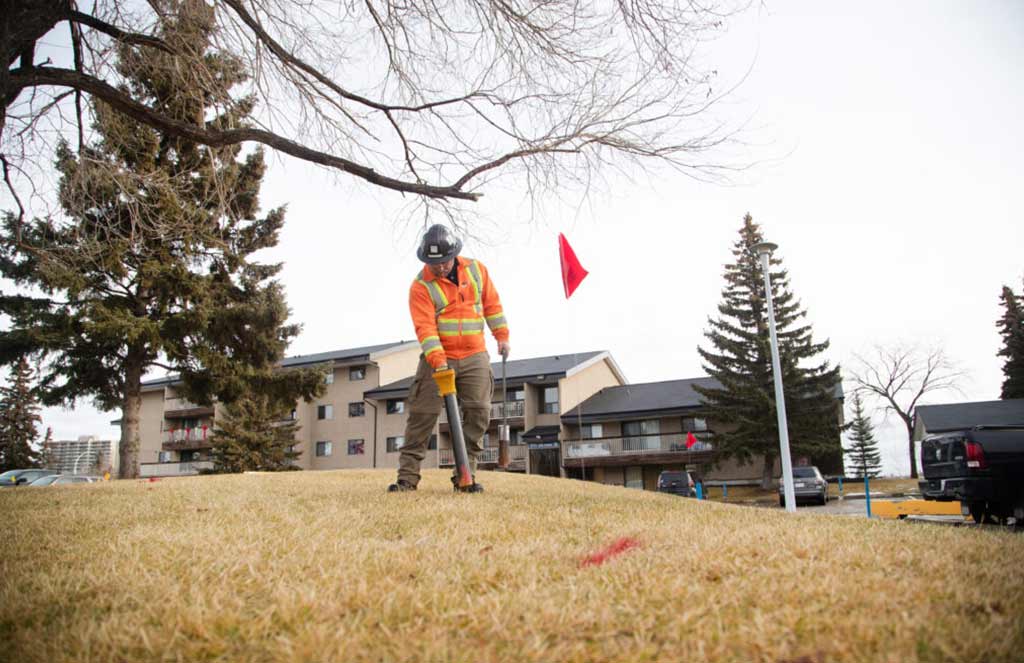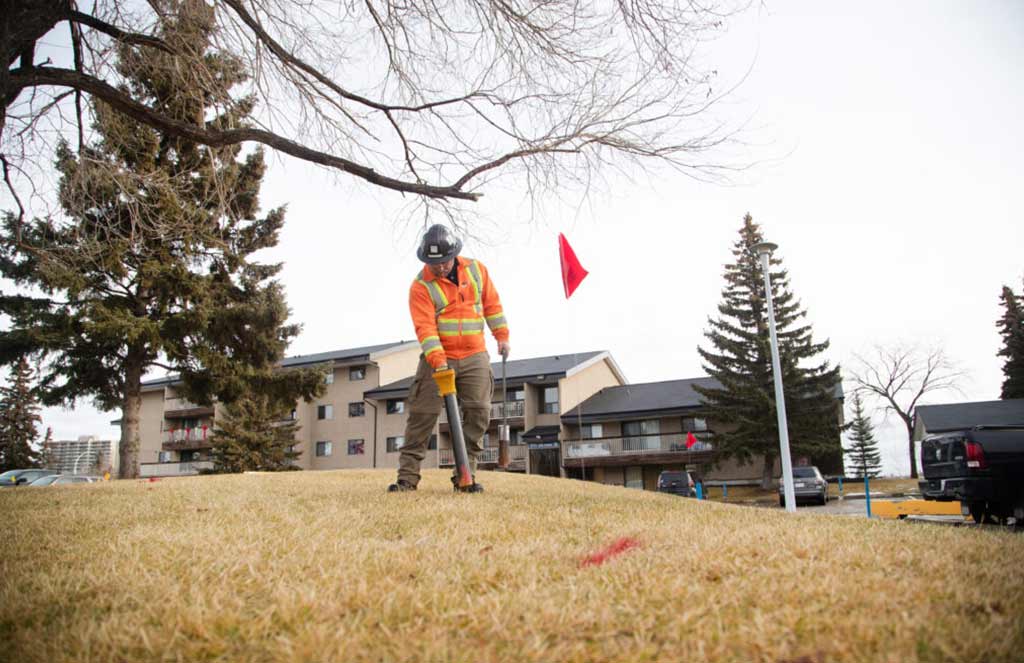 IVIS Construction: The Right People, The Right Equipment, The Right Choice
With late spring comes those long-awaited renovation projects – and with renovation often comes digging.
Whether you're looking to plant a few trees, dig a new garden, install a fresh deck, or power a new utility shed – these heavy home projects often require a bit of excavation beforehand, and knowing where to dig is essential for your safety and the safety of others.
Let's discuss some projects that homeowners may need a professional underground utility locating service for!
What Is Utility Line Locating?
Utility line locating services identify where buried utility or power lines are by using specialized equipment, ground-penetrating radar (GPR) and electromagnetic induction equipment (EMI) and sonde and locate technology
These technologies are often used in tandem with one another.
IVIS construction will use the technology required to accurately pinpoint your underground utilities and provide you with the information you need to safely perform your ground disturbance activities. Utility locating can prevent costly damages to your underground infrastructure not to mention the interruption to essential services.
Reasons You May Need Utility Line Locating:
Unregistered Private and Public Lines:
Whenever there is ground disturbance activity a utility should be commissioned.
Provincial utility line location maps are a great starting point and a useful resource, but this data may not be entirely accurate. New or private lines are occasionally omitted from these records.
Some examples of potentially inaccurate or omitted line data are water lines, sewer, and storm drain lines.
This is why finding a service provider that uses the latest in utility line location technology is essential for your next dig project!
In-ground Pool Install:
Naturally, an in-ground pool install will require extensive digging – not to mention tree and debris removal, easement verification, and potential HOA restrictions!
Furthermore, each province has specific restrictions on how close the pool can be to septic system components, so accuracy is key.
To ensure the digging portion of this project is possible, a thorough line evaluation conducted by a professional underground utility locating service is necessary.
Landscaping: Tree Planting, Removal, Or Garden Beds:
Now that the weather is clear and fine, many homeowners start to consider landscaping projects like tree planting, tree removal, or developing flower and garden beds to enjoy.
When it comes to trees and garden beds, homeowners must consider overhead utility lines.
You Might Need Utility Line Locating as well as underground utility lines.
Homeowners should also take care to abide by the Province of Alberta's regulations for Planting Smart. The Province requires locating all underground utility lines before digging, and, when planting around power utilities such as underground transformers, the Province recommends a safe distance of 3 meters to the front and 1.5 meters from each side.
Shed Power Install:
Whether you're building a brand new shed or powering an existing one, it's important to call before you dig!
Depending on the power requirements for your shed, you'll need to dig a trench to run power lines underground that comply with local code – up to half a meter in some cases.
While many experts recommend a professional to run these lines in accordance with code regulations and safety, either way, you'll need to call before you dig!
Fence and Deck Build:
Fences large and small pose a risk to underground utilities. Even shallow fence posts can easily puncture buried lines, which can have significant consequences.
Patio and Deck Build:
Whether you're building a raised deck or a patio slab, the materials you use may also pose a puncture risk to underground utilities.
Additionally, should these underground lines require repair or replacement down the line, you may be required to tear down or drill into your deck or patio space – not pleasant!
Ground Penetrating Radar (GPR) this can assist in locating interactions with conduits, pre or post tension cables or other invisible features not typically identified by conventional locating technologies. This can provide valuable information prior to coring, cutting or drilling your concrete slab. Much information can be attained to suit your investigative requirements.
IVIS Construction – Edmonton's Utility Line Locating Experts
Are you looking for private utility line locating services for your next home renovation or commercial build? IVIS Construction has you covered!
We're just a click or call away. Call us at (780) 476-2626 or fill out our convenient online contact form!