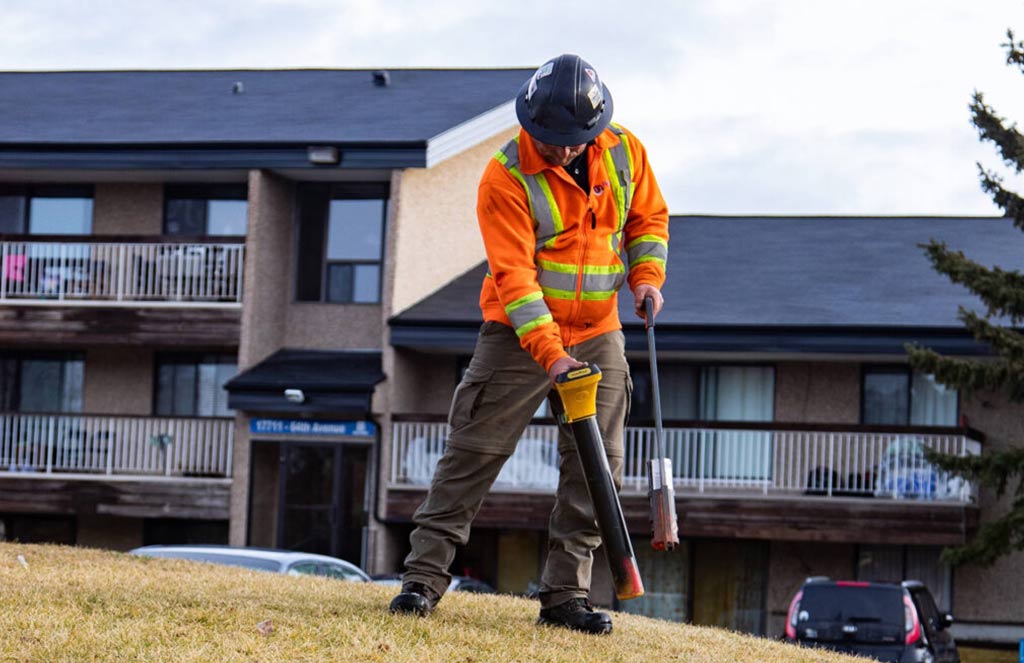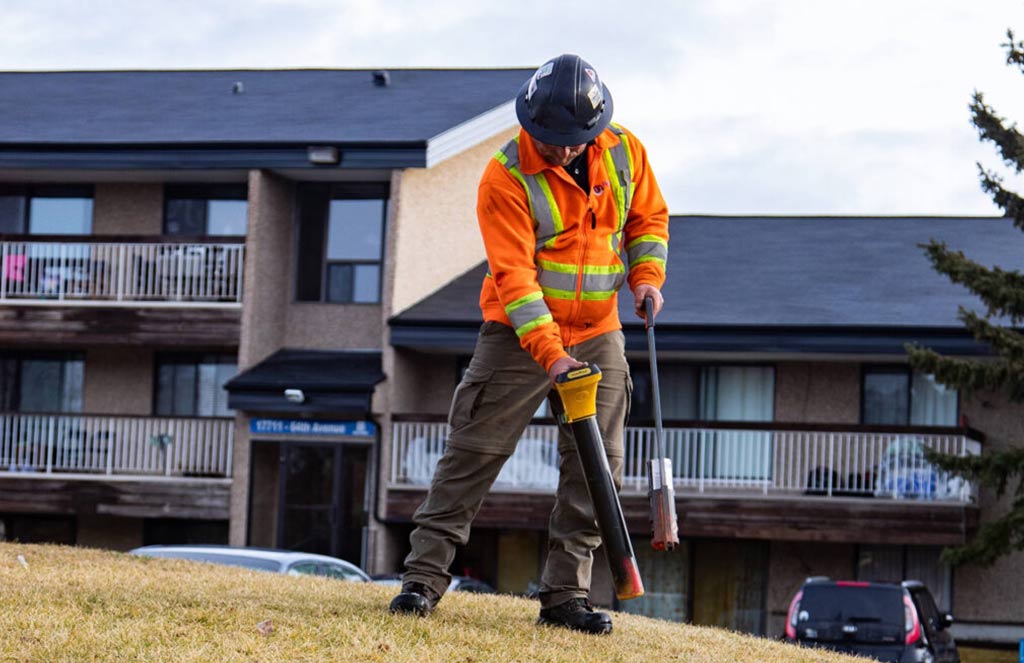 Excavation projects and line location go hand in hand. It's become more and more commonplace for utility providers to bury their line systems for both aesthetic and safety reasons, which means that you may have gas, power, or electrical lines buried on your property.
Whether you're moving utility lines, renovating your property, or building one from scratch – you need to know where to dig before you dig!
However, deciding whether to use your local provincial utility location service or to hire a private utility location service in Edmonton can be overwhelming! To make it easier, let's discuss the pros and cons of hiring a private utility location service.
What Are Utility Location Services?
Utility location services involve identifying where buried utility lines are located with specialized equipment, namely ground penetration radar (GPR) and electromagnetic induction equipment (EMI).
This equipment allows the operators to create a detailed, custom map of any and all buried lines found.
The Cons
Weather and material restrictions. Both GPR and EMI technologies have restrictions, and both require prime locating conditions for the most accurate readings, which can be somewhat restrictive when it comes to scheduling appointments.
For example, EMI technology typically cannot see plastic utility lines. Additionally, the higher the moisture content in the ground (within reason), the better electrical conductivity it will have, thus completing the circuit required to locate the line.
Conversely, the perhaps more widely used GPR technology cannot penetrate steel and tends to function better with dry, sandy ground. GPR also has difficulty garnering accurate readings in cases of significant rainfall.
With that said, it is uncommon for private utility location services to operate with just one of these technologies, as each technology will have different capabilities and will ensure the most accurate readings when used in tandem.
Can be costly. Depending on the size of the property, utility line locating in Edmonton can be on the costlier side – however, the one-time cost of line locating far outweighs the monetary risks of hitting an unknown utility line when excavating.
The Pros
Helps to prevent accidents and injuries. When property owners fail to look before they dig, and depending on the line in question, they risk injury and death.
Accurate Utility Location. Provincial utility line maps from previous years may not be accurate or may be missing newer lines. Ground-penetrating radar (GPR) and electromagnetic induction equipment (EMI) will provide the most comprehensive, current map possible.
Saves time, money, and effort. Property owners can save time and money by having professional utility location services locate utility lines on their property. Whether you have plans to dig or excavate, damage to utility lines can be costly and could even lead to fines.
Our team is experienced with utility line location in Edmonton, and will often combine the precision of our hydrovac excavation tools to complete the necessary digging after the lines are located.
IVIS Construction – Your Utility Location Experts in Edmonton!
Are you looking for private utility location services for your next home renovation or commercial build? IVIS Construction has you covered!
We're just a click or call away. Call us at (780) 476-2626 or fill out our convenient online contact form!